At Drayton Park Golf Club we recognise that to feel welcome and have all the information you require to enjoy your day's golf is of paramount importance. Be assured that whatever the occasion, we aim to make your visit an enjoyable one.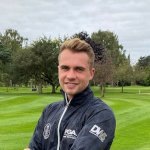 Daniel Whitby-Smith - Head PGA Professional
Dan has over 10 years experience in the golfing industry and became a fully qualified PGA Professional in 2017. He has picked up a vast number of playing accolades along the way. These include over 40 professional wins worldwide and being the first ever player to win all 4 Staffordshire major titles in 2018. The next chapter of Dan's career will see him manage and operate Drayton Park's Professional Shop that provides expert customer service, lessons, custom fitting, and indoor virtual golf. Since Dan's arrival at Drayton Park in March 2020 and the continuous investments ever since, we are now proud to boast one of the best retail stores in the Midlands, with arguably one of the top indoor facilities in the UK.
---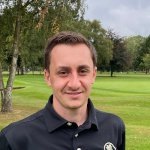 Matthew Fieldsend - Assistant PGA Professional
Matt has been a Member at Drayton Park for over 10 years and has worked here since 2013. Matt is a fully qualified PGA Professional having completed his training alongside his degree in Applied Golf Management Studies at the University of Birmingham. With 4 years experience as a PGA Professional, Matt is now a very competent custom fitter and also offers a comprehensive coaching program to golfers of all abilities. Matt has a particular interest in teaching short game and putting as well as on-course lessons to help players navigate their way around the golf course more efficiently. Matt is also a talented player himself, competing regularly in Regional and National PGA events. In 2017 Matt won the PGA National Assistants Championships and over the last 4 years has established himself as one of the best PGA Professionals in the Midland Region.
---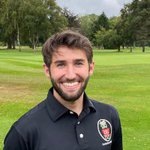 Simon Dainter - Assistant Coach
Simon has over 6 years of experience in the golfing industry and has been a member of Drayton Park for 3 seasons in the past. He is currently in his second year of his FDSC Golf Studies Degree at the University of Birmingham and is passionate about expanding his knowledge of all areas of golf coaching. Simon is an approachable, easy-going, knowledgeable individual and endeavours to provide high quality, personal coaching for golfers of all levels. Simon is also in charge of the junior development at Drayton Park and runs weekly sessions for juniors of all capabilities. Since starting in September, has had a good response with numbers quickly increasing and fantastic feedback from both students and parents alike.
---