Accessories
Accessories for your trolley
---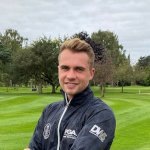 ---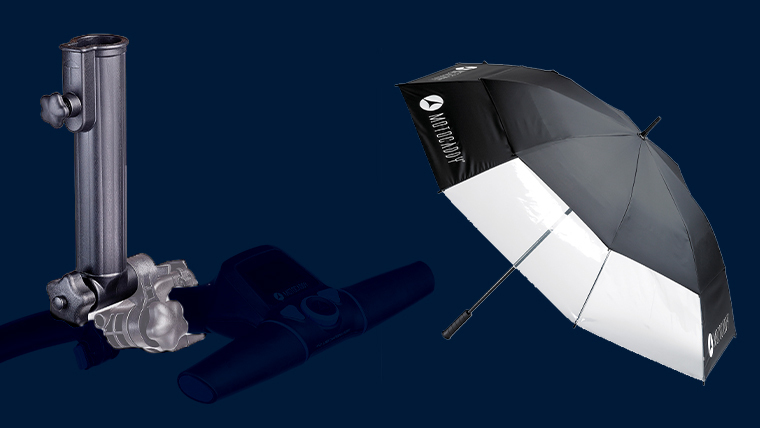 What do you picture when we say 'trolley accessories'? If it's go-faster stripes and snazzy gadgets, you might think it's not really necessary. But we're looking today at some practical additions to your Motocaddy golf trolley.
Let's take a look at what you might want to get on your trolley this winter…

Umbrella & umbrella holder
A good golf umbrella is a winter necessity, but it can be a real nuisance. Firstly, an umbrella that big can restrict your view as the canopy shields you. It seems like a worthwhile trade, but Motocaddy would rather you didn't have to make that sacrifice, so the Clearview umbrella is made with a transparent panel that you can see through.
It can also be a pain to carry around the course, though. That's why Motocaddy also makes an umbrella holder that allows you to attach it to your trolley. It's like they've thought of everything...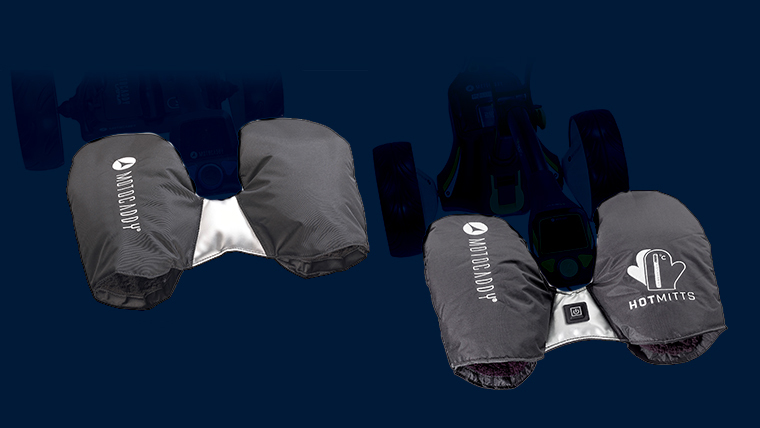 Two types of mitts
There's nothing more painful than a thinned shot with cold hands, and we all know you're more likely to make mistakes if your hands are cold... it's not a good combination. Adding Motocaddy's Deluxe Trolley Mitts to your kit lets you keep your hands warm so you can hit better shots and feel better while doing it.
If you'd like to take it up a notch, you might prefer the Hot Mitts. It's one thing to have a pair of mittens on the course, but to plug those mittens into a USB port and have three different heat settings to choose from… WOW! That really something!

Hedgehog wheels
In the winter months, taking your trolley out for a round can do some damage to the golf course. That's why Hedgehog wheels are so important to have in the winter. But beware – you'll need to make sure you've got the right wheels for your trolley model.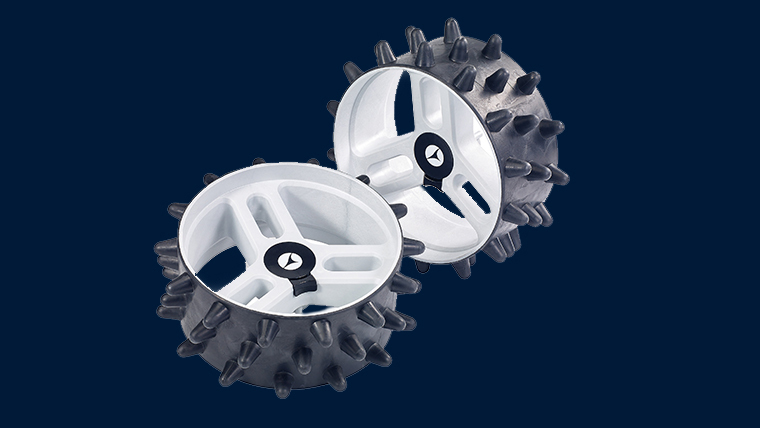 Essentials pack
Feel like treating yourself? This all-in-one pack includes an umbrella holder, scorecard holder, drink holder and a 'device cradle' for your mobile phone. You might find that you need an accessory station (if you don't have one already), but being fully kitted-out is a great feeling.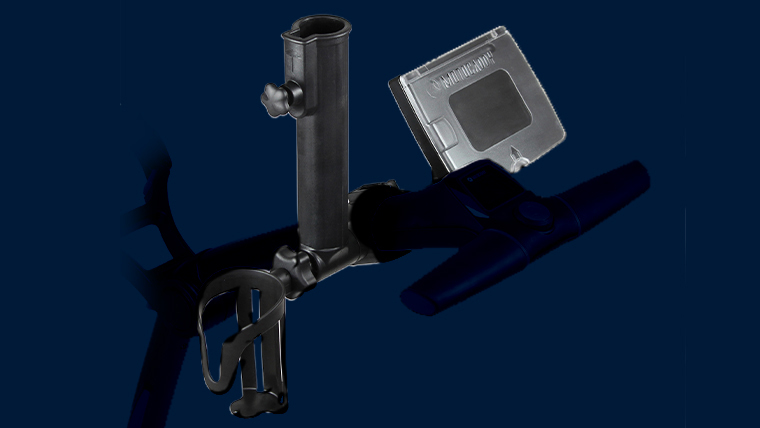 All of these accessories can really benefit you when playing winter golf, so make sure you visit the pro shop and we can make your next round that much better.